Urban Steppers Dance Every Saturday 4:30 to 5:15pm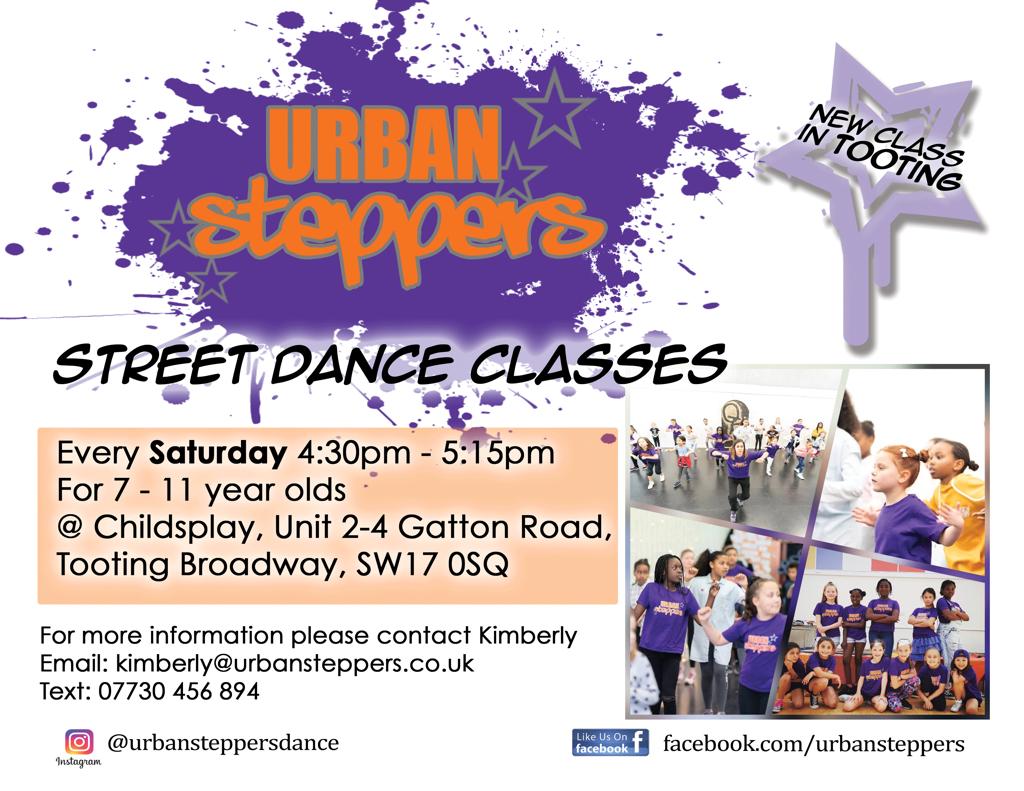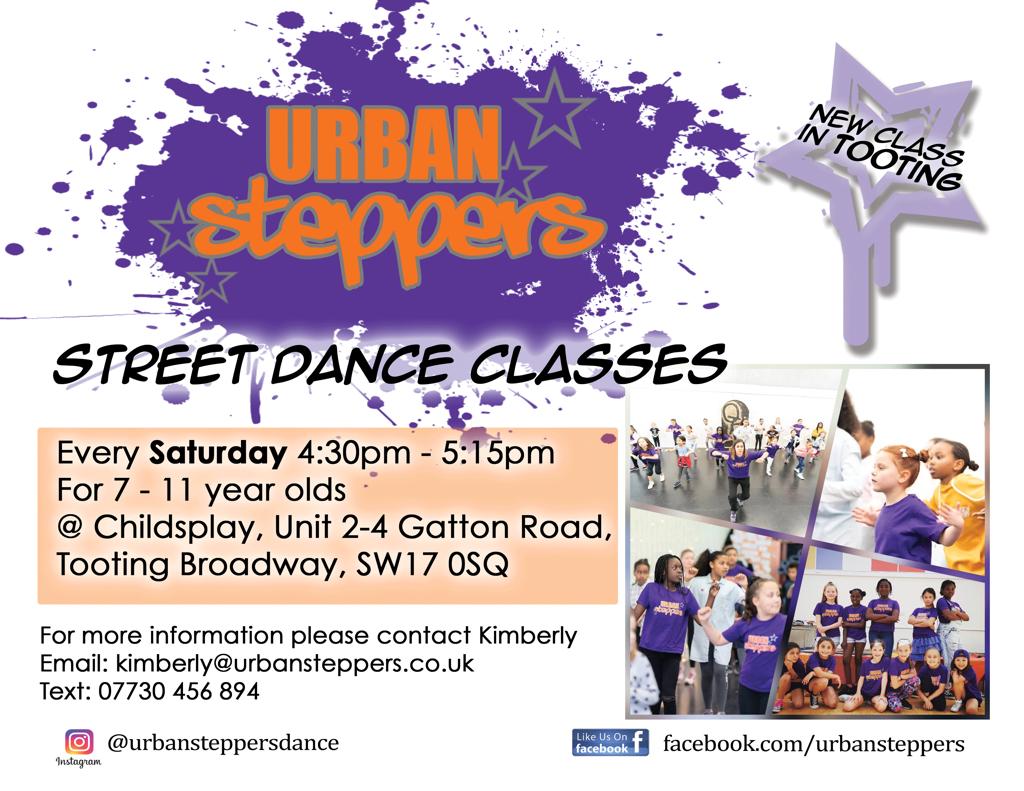 Urban Steppers Dance Every Saturday 4:30 to 5:15pm
Saturday 4.30-5.15pm
Age guidance 7-11
An awesome class led by Urban Stepper, a street dance company based in South London. Urban Steppers currently teach 5-16 year olds in Putney, Clapham, Dulwich and Wimbledon.

We aim for children to gain confidence and creativity in something they enjoy doing.

We have a big passion for dance and not only do we teach in the classroom but also encourage children to perform and attend dance events so they can experience the dance community.

We try to give them dance opportunities if they arise, for example performances, music videos and competitions.